Good Morning, Here is how we intend to deal with student Chromebook/laptop usage moving forward. Monday, March 23rd, we will have Chromebooks available for checkout for High School students Only. The checkout will require both a student AND parent signature. No exceptions. Once the High School student device requests are taken care of, we will move on to Middle School students, and then on to Elementary students as device supplies allow. An announcement will be sent out later this week to let parents and students know how the process will work. If you have any questions, please let me know at
sgengler@csd.k12.wi.us
Thanks, Sherman Gengler Director of Instructional Technology Campbellsport School District 920.533.4811 x1259

Update: There will be no school for students starting Tuesday, March 17 through April 6th. Teachers will be providing instructions to students today on the logistics and emailing information for absent students as well. We will continue to update you as the process unfolds.

Dear Campbellsport School District Families, The purpose of this communication is to update you again about our District's continued responses to the pandemic COVID-19 situation. Governor Evers and the Wisconsin Department of Health Services have issued a statement (
https://dpi.wi.gov/sites/default/files/news-release/dpinr2020-27-A_0.pdf
) requiring the closure of all public and private schools in Wisconsin. The Campbellsport School District will have school on Monday, March 16th and Tuesday, March 17th. Starting Wednesday, March 18th, there will be no face-to-face instruction through Monday, April 6th, at which time we will be following particular recommendations. Please remember that "It takes a village to raise a child". It will take the efforts of both the schools and our families to continue working together to meet the needs of educating and supporting your child during this temporary school closure. The teaching staff and schools will be preparing for the specific logistics on how this process will work. We ask for your patience as this process unfolds. More information will come out as we develop procedures and as we collect more information that needs to be shared. This is a work in progress. For now, what can you do? Start planning how you will have supervision of your children. Next, do some spring cleaning to set up a student work station. This space should be comfortable, well lighted (natural if possible), and have the resources to work for longer periods of time. A comfortable couch or lounge chair may not be the best option. Start planning for how you or your family members can work together with the tasks that your child will be asked to complete. Is there a sibling who can help, a neighbor, grandparent, etc. who is available to offer guidance and maintain a schedule? Think about creating a schedule that builds in breaks and times to recreate. Learning can best take place in an orderly, structured environment. In the efforts to move forward we will need some information from you. Please fill out the following form that will help us meet our needs by Monday, March 16th at 7:00 a.m.
https://docs.google.com/forms/d/e/1FAIpQLSf6mwyfpOrZrD2Z20QTVjLejBCnnkztLLkAnr9XH2b0dvtRhA/viewform?usp=sf_link
We will continue to communicate helpful updates as they become available and look forward to continuing our partnership with you. If you have any questions or concerns, please contact me at
pamundson@csd.k12.wi.us
or 920-533-8381. Sincerely, Paul A. Amundson District Administrator

Please see the letters from our District Administrator on Covid-19.

The Board of Control just approved Campbellsport's request to be moved to the Wisconsin Flyway Conference by a 9-1 vote, effective in 2021-22!
Box Out Bullying Parent Workshop will be held on Tuesday, March 17th at Campbellsport Elementary School in the gym starting at 6:00 p.m. We hope you can join us for this informative workshop. More information can be found on the Campbellsport School District Website.

The South Eden Robotics Team 4410C Technocracy Charlie (based in Fond du Lac) won the Wisconsin State Vex Robotics High School Championship over the weekend. They were also named the Excellence Award winner, the highest honor given to a team in competition! The event was held in Appleton, and the team went undefeated in qualification matches, the quarter finals, semifinals and finals plus were the Robot Skills Finalist. This win secures their invitation to the VEX World Championships in April. Coach Alan Hathaway said of the team "what an amazing way to cap off their final state tournament as a team, they have worked very hard for this and I couldn't be more proud of them!" Pictured team members: Henry Hathaway, Mitchell Gonzalez and Connor Hamm.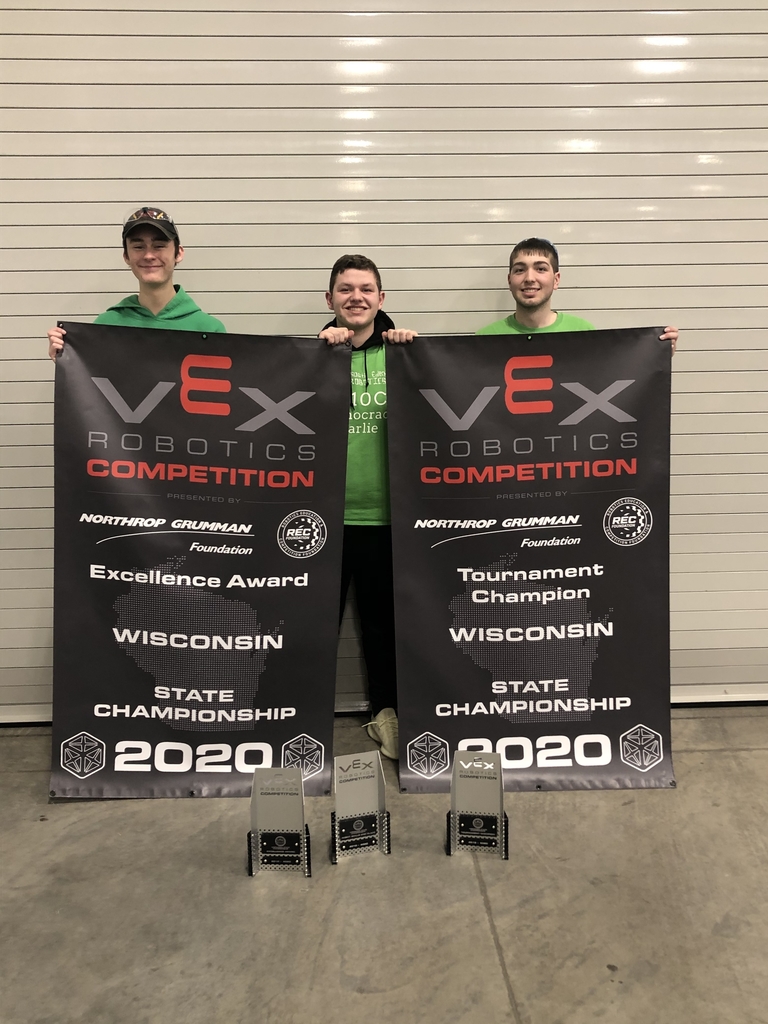 Following up, buses will pick up students starting at 10 am. Thank you!

All Campbellsport Public Schools will close early at 10 am due to facility issues at CES. All after-school and evening events are still on as scheduled. CES parents: If you cannot pick up your child at 10 am, you can pick them up at CHS in the cafeteria.

No students in school today, but our gym is packed. Over 650 teachers are pictured here, listening to Aaron Sadoff from the North Fond du Lac School District. It is a great day for teachers to be learners!

CHS cleared another hurdle with our requested move to the Flyway Conference for all sports starting in the 2021-22 school year. On Wednesday, February 12, Tom Griesemer and Todd Hencsik presented at the WIAA Conference Realignment Task Force meeting to reaffirm our position that the Flyway Conference is the best fit for our school and our community. The Task Force unanimously approved our proposal and forwarded the proposal onto the WIAA Board of Control on March 6 to approve, deny, or remand back to the Conference Realignment Task Force. This is great news for Cougar Nation and our community!

Dance Team took 4th place in D4 Pom and 2nd place in D3 Hip Hop at State today! Congratulations on your outstanding performances!!

CHS Dance team just finished their Hip Hop routine and nailed it! You could probably hear the screams of fan approval in CAMPBELLSPORT. Couldn't be prouder!

CHS Dance Team, pictured here, ready to perform their Pom routine. One performance is complete.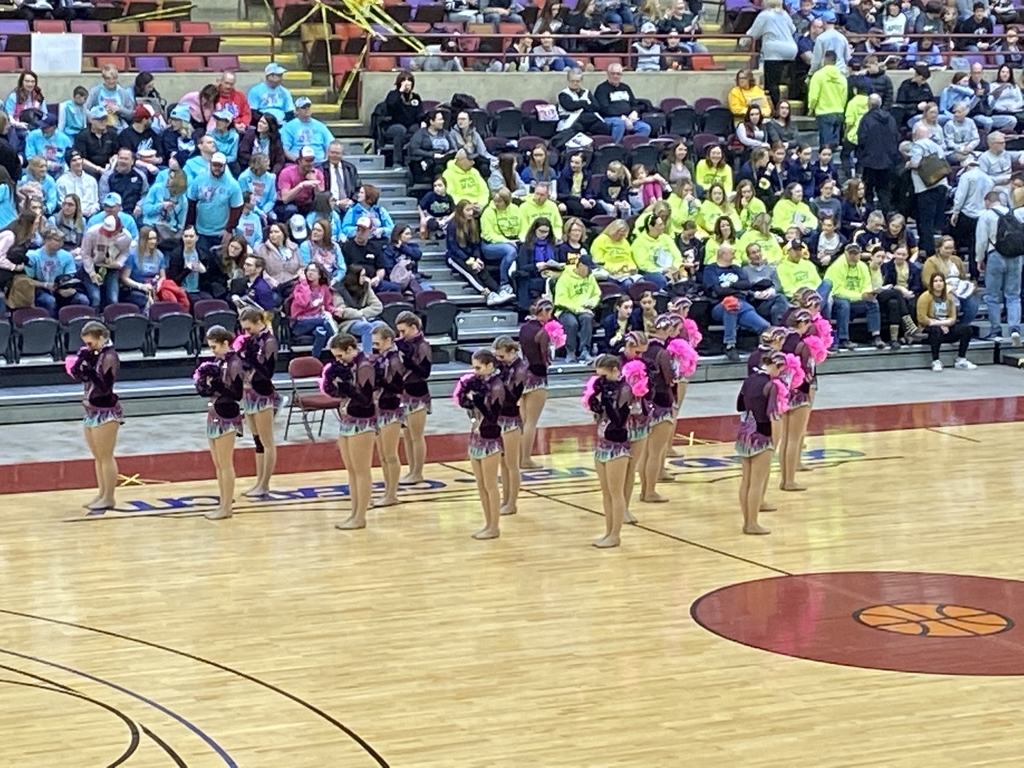 Good luck to the CHS Dance Team at State tomorrow!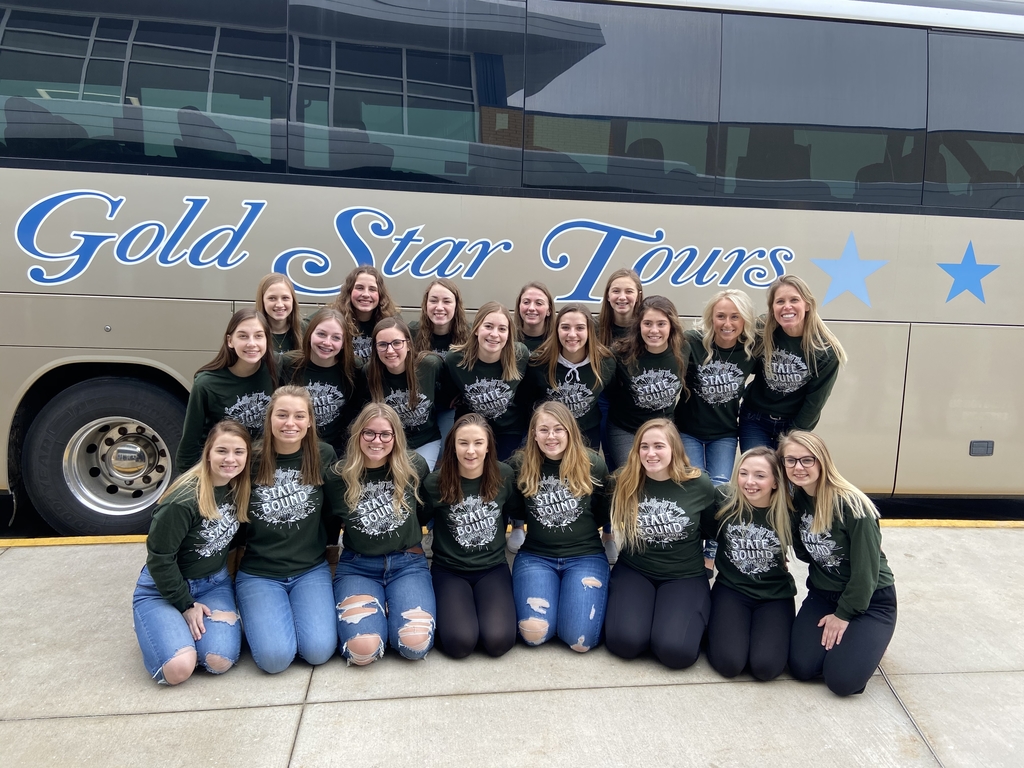 Congratulations to Ashley Sanders, Alexis Feucht, Carissa Heisdorf, and Bo Brath, Campbellsport High School's Students of the Month for January.

CHS Dance Team took second place in both Hip Hop and Poms in Kimberly. That qualifies both routines for State in La Crosse next Saturday. Way to go girls! Good luck at State!

Main Event at CHS tonight: Campbellsport vs. Kewaskum.! Youth Night and Alumni Night! The wrestling should be enough, but there will be a DJ as well. It doesn't get any better than this! Youth Wrestling at 5:45 PM. Varsity Wrestling at 7:00 PM. Come out and support your Cougars!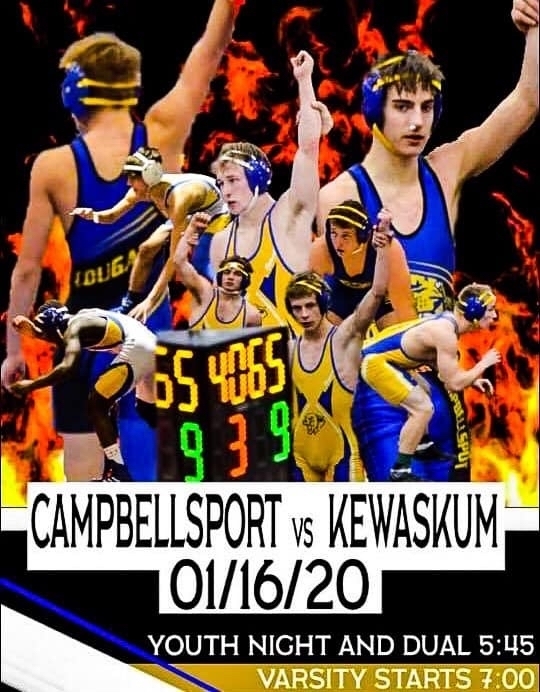 Campbellsport's request for conference realignment was approved by a WIAA Task Force. This is the first step in reaching our goal of rejoining the Wisconsin Flyway Conference for all sports/activities.

Dance Team performs at Eden Elementary School assembly. EES students performed as well.