News
Here is the K-8 October 'in school' Menu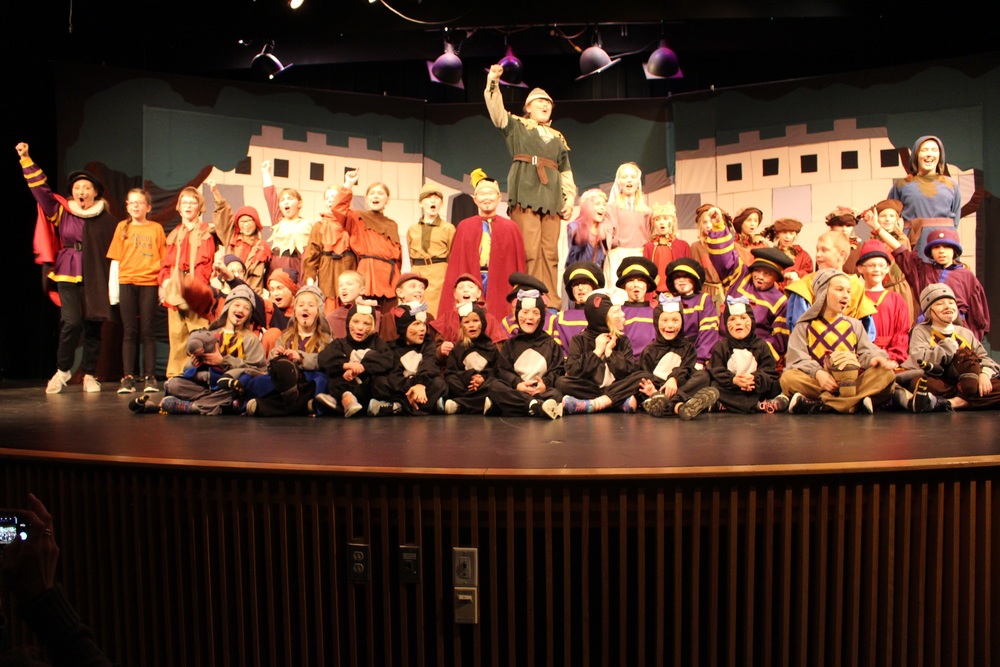 Thank you to the Campbellsport Elementary PTO for bringing Missoula Children's Theater to Campbellsport Elementary School. It was an amazing week! The students had a...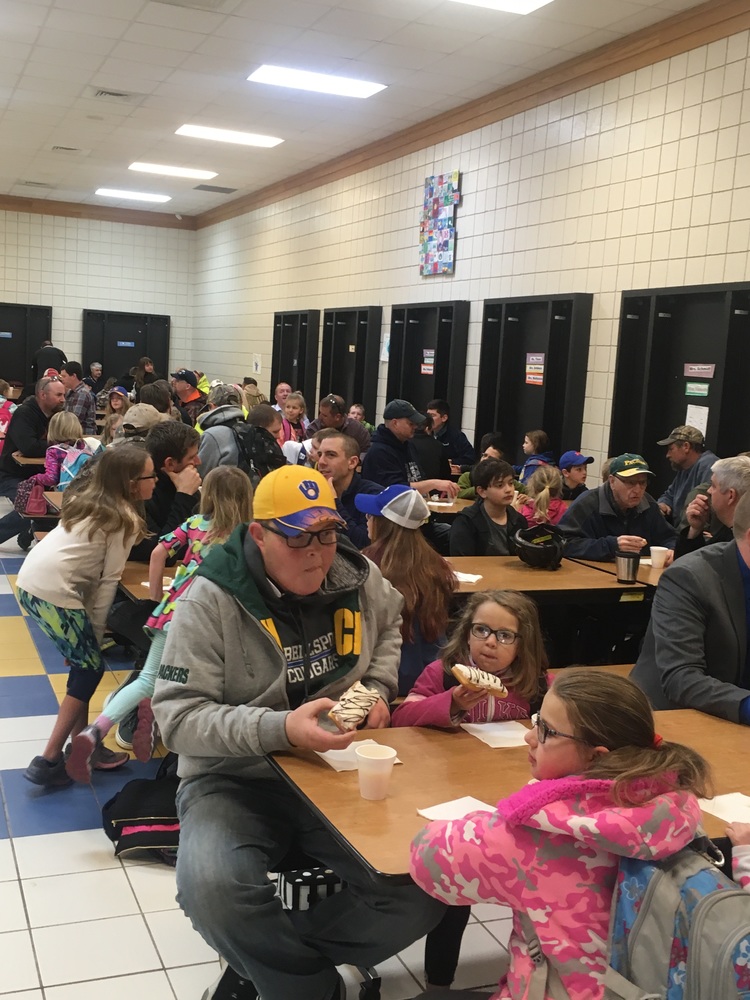 We had a great turnout for Dads and Donuts this morning at Campbellsport Elementary School! It was great to see so many people come out for this special event.
SEE ALL NEWS
LIVE FEED

Todd Hencsik
4 months ago
Hello Everyone,
We have exciting news! The Campbellsport High School Booster Club "Cougar Dash Run/Walk" has been rescheduled to July 25th at 8:00 AM and will be starting at the same place, Campbellsport Fireman's Park. We are so excited that we are able to provide this race to all of you! Lace up those running shoes and start training so that you can be part of this awesome event!
You can register at: https://runsignup.com/RaceWI/Campbellsport/CougarDash
Due to the COVID-19 pandemic, we will be taking extra precautions to ensure the safety of our staff, participants, and spectators. Chip timing will also allow us to spread runners out at the start of the race. Further details will be provided on the website. We look forward to seeing you there!
Sincerely,
CBC Cougar Dash Committee

Todd Hencsik
6 months ago
Campbellsport Parents May 8, 2020
After more than thirty days of the mandated closure there are less than twenty remaining days to the 'end of the school year'. There have been many bumps for you as parents and the teaching staff in this unique situation. Teachers are phasing down assignments and shifting to a more review directed approach. We are having discussions defining what are the expectations in a Pass/Fail system shift. Continue to encourage and support, as you have been, your student(s) in completing their assignments. Virtual, email, text communication and the Exchange Center are still the main communication pathways we have.
Several additional points of particular interest to many of you. First, with the current 'Badger Bounce Back' program and State's Order in place, there can be no school promoted or approved gatherings such as grade promotions, concerts, practices, recognition parades or graduation ceremonies. Regarding scheduling, we will be setting a date for graduation when more definition is given to us by the Health Department. Second, each building is arranging for a safe manner to return the contents of your students desks/cubbies/lockers to them. Be aware that no one should be in any of the buildings except the Exchange Centers, and there should be no personal contact. Watch for communication from each building's team. Third, the dates for returning chromebooks (other school tech) and textbooks have been set during the first week in June. The Technology Crew will be at EES on June 3rd from 10:30am - 1:00pm and at CES on June 4th from 10:30am - 2:30pm to check in District Chromebooks. Then on June 5th from 10:00 am - 3:00pm they will be at the Middle-High School. During this time you may also check in any textbooks or library books you may have. All of these will be located near that building's Exchange Center. If you are unable to make any of those times, you may check in your items on June 9th from 12 (noon) - 6:00pm at the MS-HS building.
This has been a unique and hopefully singular incident in this country. We understand that the education delivered during these approximately fifty days has been different. We are continually assessing the choices we are making with the information we had or now have. Finally, we all hope to return to a more normal school year in the fall. Although there will be certain adjustments, we can not wait to see the bright faces and minds of our students again.

Todd Hencsik
6 months ago
Campbellsport Parents: April 17, 2020
As you have heard, Governor Evers has issued an executive order closing schools for the remainder of the 2019-20 academic year. We are saddened that our classrooms and hallways will continue to remain empty as we deeply miss all of our students. Educational expectations continue from the State of Wisconsin, Department of Public Instruction for public school districts. Students need to continue to complete school work as assigned by their teacher(s) through the end of the scheduled school year. Besides virtual delivery systems, the 'Exchange Centers' continue to be a means of assignment handling per your needs and the individual teacher direction. These spaces besides having new air purifiers are cleaned and sanitized twice a week.
The administrative staff had begun planning for the possibility that classes may not meet again this school year. We have started discussions on grading implications, declaring an ending date for "classes", how student lockers/desks will be processed, the credit impact for high school students, return of Chromebooks checked out and the list goes on. Events like graduation, prom, spring concerts, grade promotions and other celebrations hit everyone as great losses and we will do our best to recognize them at another time or in other ways. Your student's principal will be in contact with you as they develop plans for these.
We understand the significant impact this has on your family, and want you to know that we are here to support and encourage. Together, we must keep your students learning through this education situation whether offsite/virtually. We know families may need additional support at this time; please remember that our school counselors are available. The best manner to connect with them is directly at their email address or through your student's principal.
We will continue to provide a free lunch and breakfast to any student age 18 and under on school days. Hours for pick-up will continue to be between 11am - 1pm at the three school locations. If you did not have the chance to sign up and would like to be added to the list for the Grab and Go Breakfast/Lunch Program please use the following links:
For Students attending Campbellsport Public Schools: https://docs.google.com/forms/d/e/1FAIpQLSdVtqFQgVqS70uvnAknuFF9q1TiLpcfwkRskwOIOKPwGux1_A/viewform
For Private/Homeschooled Students residing in the Campbellsport School District
https://docs.google.com/forms/d/e/1FAIpQLSeHRH9e323bZ6pQc1GYeaEw-zVUvrPmcwcHNYuVl0wVxhSYMg/viewform
Please watch for other communications from your student's teachers, principal and myself. We will release information related to this situation as processes are developed.
Sincerely,
Paul A. Amundson, District Administrator
SEE ALL POSTS