Congratulations Boys' Soccer Team for winning the Alterate Fall Regional tonight! What a game! 2-2 victory with Campbellsport winning the shoutout 5-4. Good luck boys at Sectionals on Saturday.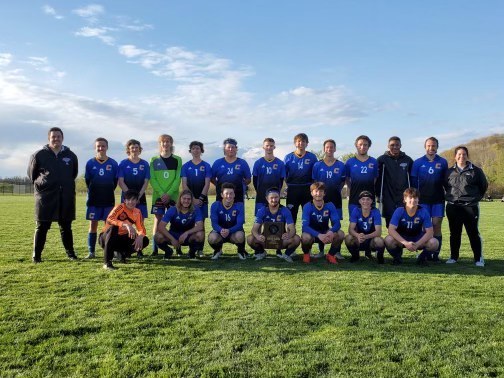 Happy Teacher Appreciation Week to the Campbellsport School District teachers and teaching staff!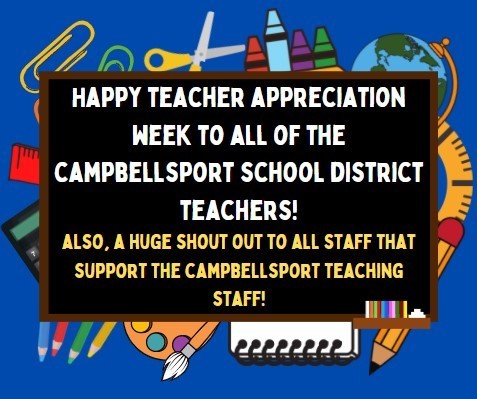 Thank you Perron Trucking for your generosity and going above and beyond in your salute to our teachers for Teacher Appreciation Week!!!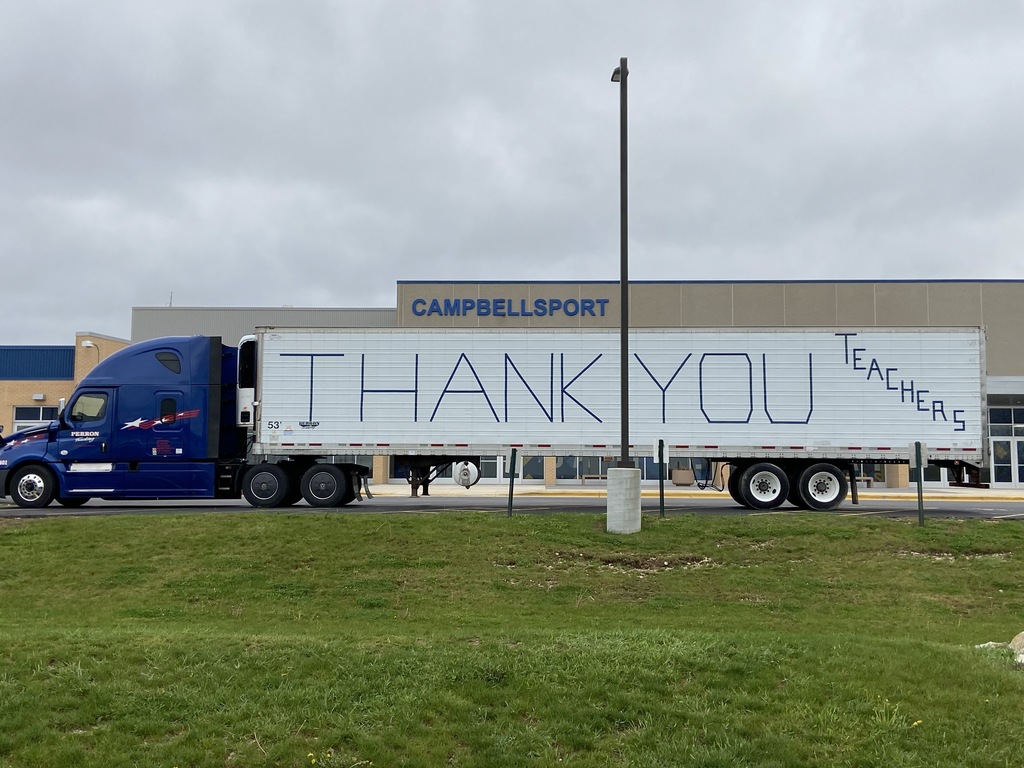 It's that time of year, our plants are ready for the taking! Our plant sale will take place May 6th & 7th from 3:30- 6 pm and May 8th from 9 am- 3 pm at the Campbellsport High School greenhouse. Please feel free to park in the parking lot towards V to pick out your plants!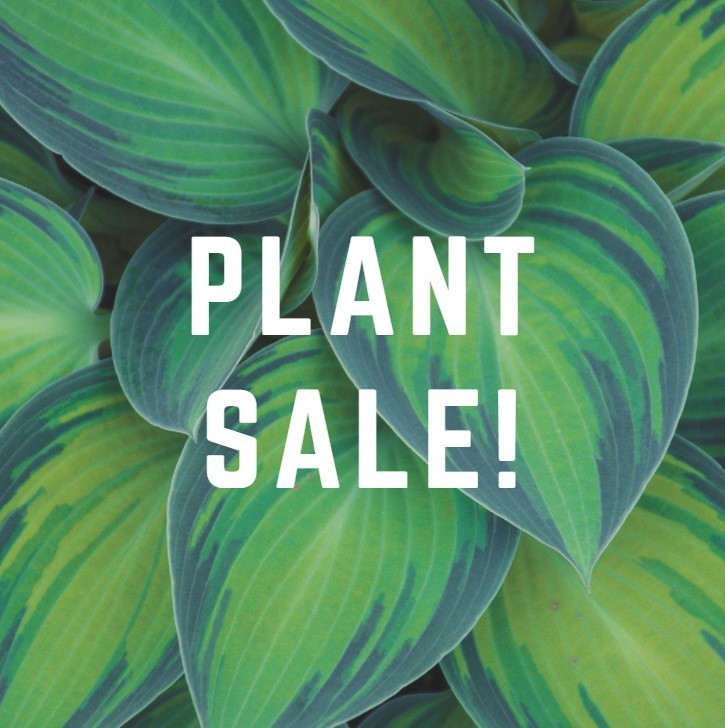 Happy National Plant Day from Campbellsport School District! Please enjoy some past pictures of our students in our school's greenhouse!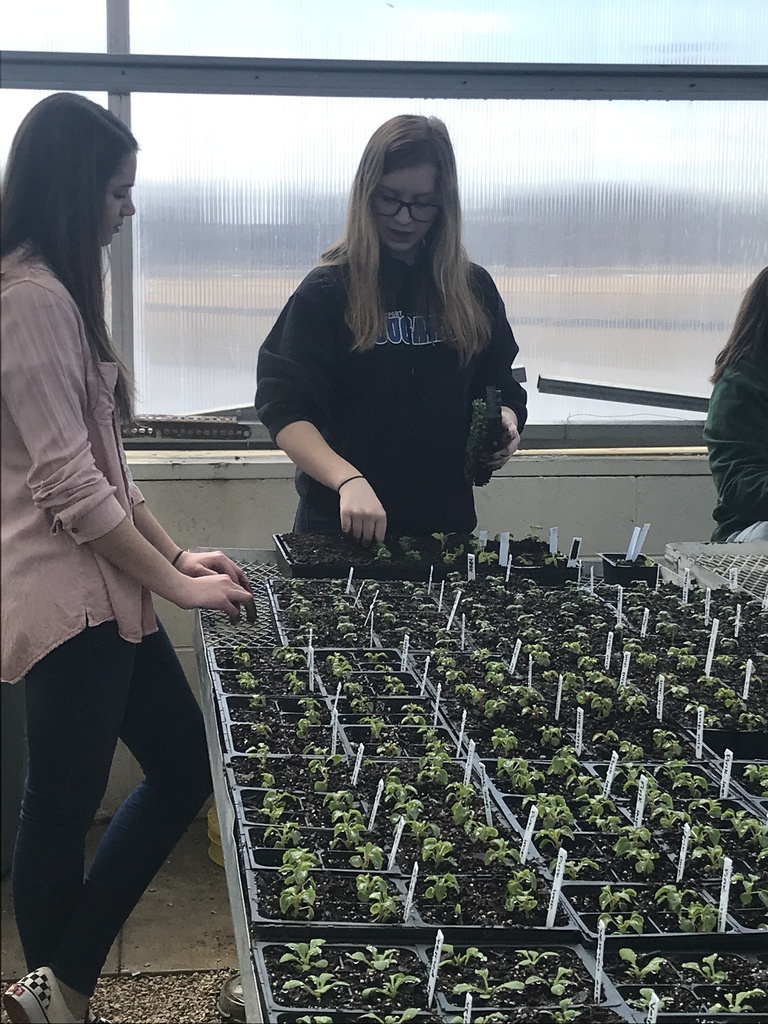 The Campbellsport School District will have a 2 hour delay, Friday, February 5, 2021. There will be no Early Childhood and no AM or PM 4K.

There will be no athletic events or other co-curricular activites today in the Campbellsport School District.

Sorry for the late notice. Buses were pulled back due to poor road conditions. All buildings are closed today, January 26, 2021, in the Campbellsport School District.

Due to the severe weather, Campbellsport School District will be closed on January 26, 2021.

The Cougar Booster Club is the December Charity of the Month at Blue Door! Support a local business and the CBC.
Campbellsport Elementary staff and students would like to take this opportunity to thank all Veterans for all you do and continue to do for our country. Please click on the following link to watch our Virtual program that we held this morning as a school to honor all those who have served and continue to serve our country. Thank you to our 5th grade students and teachers for preparing for this special program and Thank you Veterans!
https://drive.google.com/file/d/1g5bGK1NIsreVYBKLCzNv8fFNdRxMzGOH/view?usp=sharing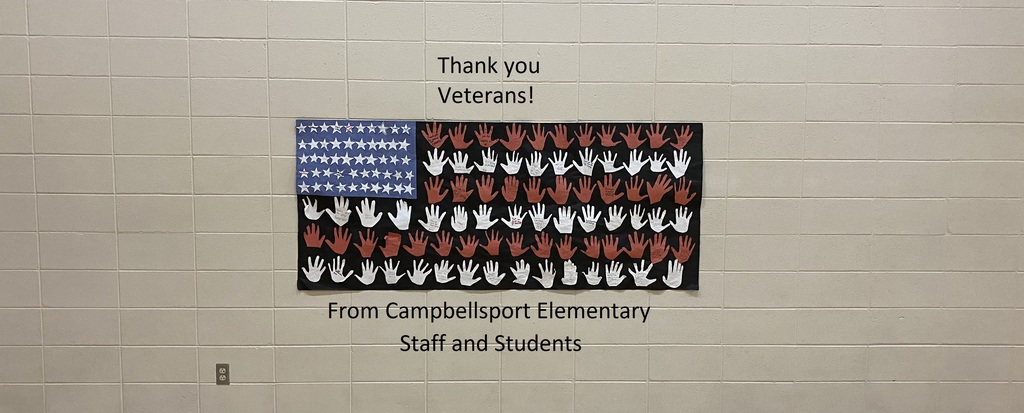 The HS Gym has a mounted camera capable of live streaming. You can go to the following link to view live streamed games or taped games:
https://www.youtube.com/results
? search_query=campbellsport+school+district Thursday's MS basketball games will be live streamed.

Check out a bird's eye view of the completed track project (link below). Better yet, stop by and see it for yourself. There will also be an "Open House" for the track on Monday, September 28th at 7:00 pm. Hope to see you there!
https://www.youtube.com/watch?v=ZvUEKidpMWQ

This is for Early Childhood and 4K Families at Eden and Campbellsport Elementary: The first day of school for 4K and EC will be Tuesday, September 8th. Your teachers will be in touch with you in the next day or so with more details. #FutureCougars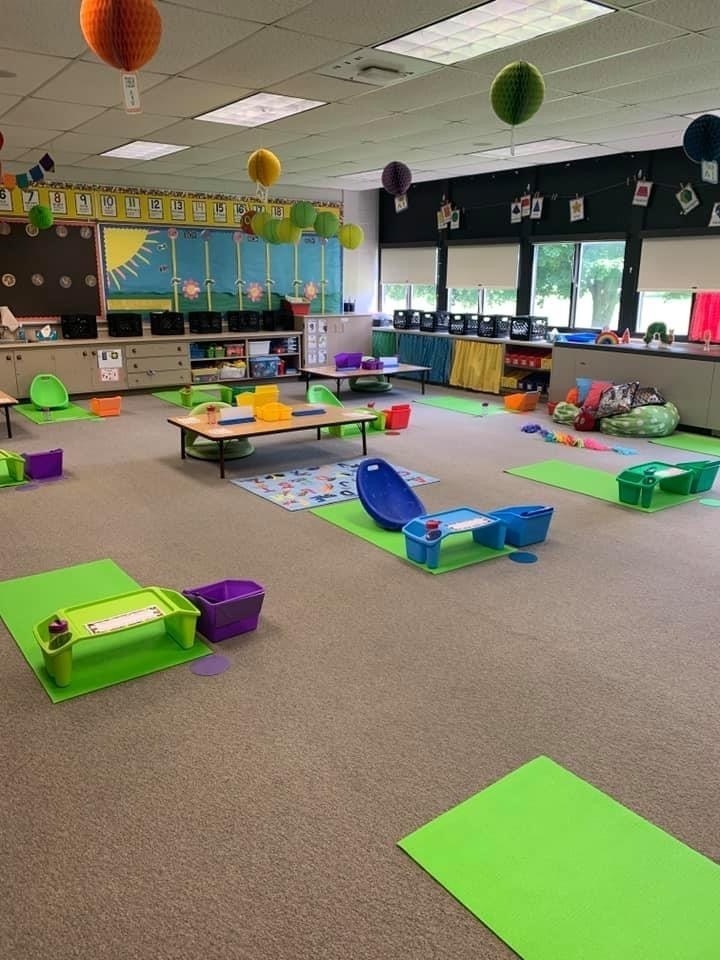 Picture perfect graduation. Congratulations Class of 2020!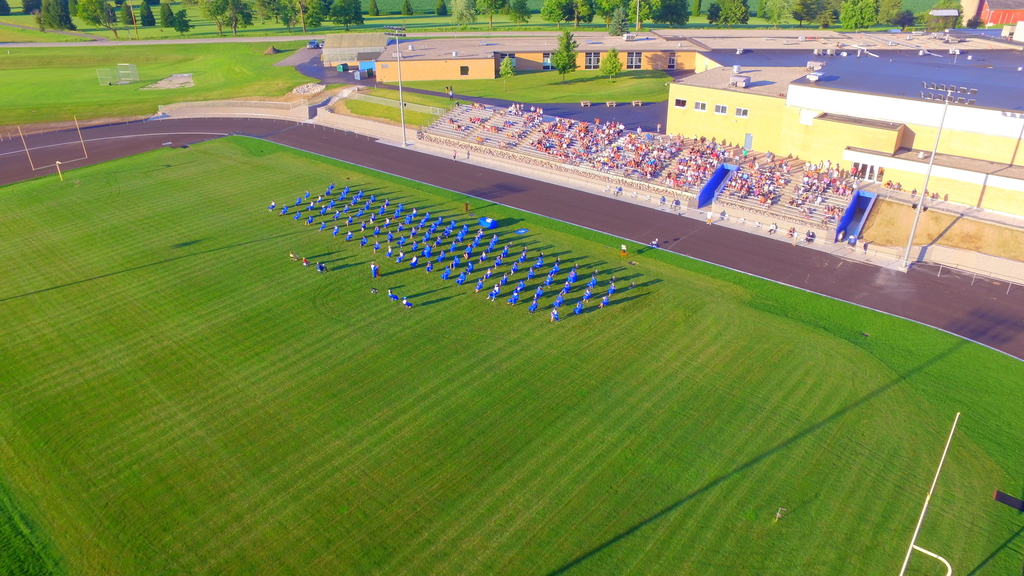 Class of 2020 Students and Parents/Guardians, The 2020 Graduation Ceremony will be as follows: Date: July 10, 2020 Time: 7:00 pm Place: Campbellsport High School Football Field Limit your group to 4 people or less. Please practice social distancing outside of your immediate family. The graduates will be seated on the football field. Guests will be seated in the bleachers. We ask that parents/guardians park in the lower High School parking lot off of Hwy 67. Seniors will park on the County Rd "V" side of the building. Further details will be forthcoming. We look forward to celebrating this night with you. Sincerely, Paul A. Amundson, District Administrator Todd Hencsik, CHS Principal

June 19th Dear Campbellsport Parents: As you are wondering what the next school year will bring, so are we at the school. We are anticipating starting the school year in somewhat of a return to 'normalcy'. The staff though are currently working to prepare for any changes that the COVID-19 pandemic will bring us over the next several months. Your input will allow us to plan better to meet the needs of your student(s) in a safe and effective manner. We are asking that you please complete the attached Google Survey by June 30th. If you would like to have a paper copy to fill out please contact the District Office at 920-533-8381. June Parent Survey:
https://docs.google.com/forms/d/e/1FAIpQLSegKC-VsOlkUZYQR_W232ig68OOYPphuTJ0tRqxJUDXZiTLkg/viewform
Safety of the students, staff and community as a whole is foremost in our thoughts. Please understand that we might have multiple changes as we progress through next year. The decisions we make will be following many of the guidelines from the Fond du Lac Health Department, the Wisconsin Department of Health Services, and the Center for Disease Control. Again, please complete the survey by June 30th. Thanks for this critical input. Sincerely, The Administrative Team
Hello Everyone, We have exciting news! The Campbellsport High School Booster Club "Cougar Dash Run/Walk" has been rescheduled to July 25th at 8:00 AM and will be starting at the same place, Campbellsport Fireman's Park. We are so excited that we are able to provide this race to all of you! Lace up those running shoes and start training so that you can be part of this awesome event! You can register at:
https://runsignup.com/Race/WI/Campbellsport/CougarDash
Due to the COVID-19 pandemic, we will be taking extra precautions to ensure the safety of our staff, participants, and spectators. Chip timing will also allow us to spread runners out at the start of the race. Further details will be provided on the website. We look forward to seeing you there! Sincerely, CBC Cougar Dash Committee


Congratulations to Hailley Loof. She is pictured here at her college signing. Hailley will be joining the Interscholastic Bowling Team at Marian University in Fond du Lac. Go Sabres!