Post season track, softball, and baseball this week. Monday: Track Regional in Kewaskum at 3:30 PM & Regional Softball in Campbellsport (Columbus Parc) at 5:00 PM Tuesday: Baseball Regional in Waupun at 5:00 PM Wednesday: Probable Regional Softball Final in Campbellsport (Columbus Parc) at 5:00 PM Thursday: Sectional Track in Waupun at 10:00 AM Softball and Baseball events listed are FREE! Get out and support your Cougars!

Cougar Softball Team is East Central Conference Champions! Way to go team!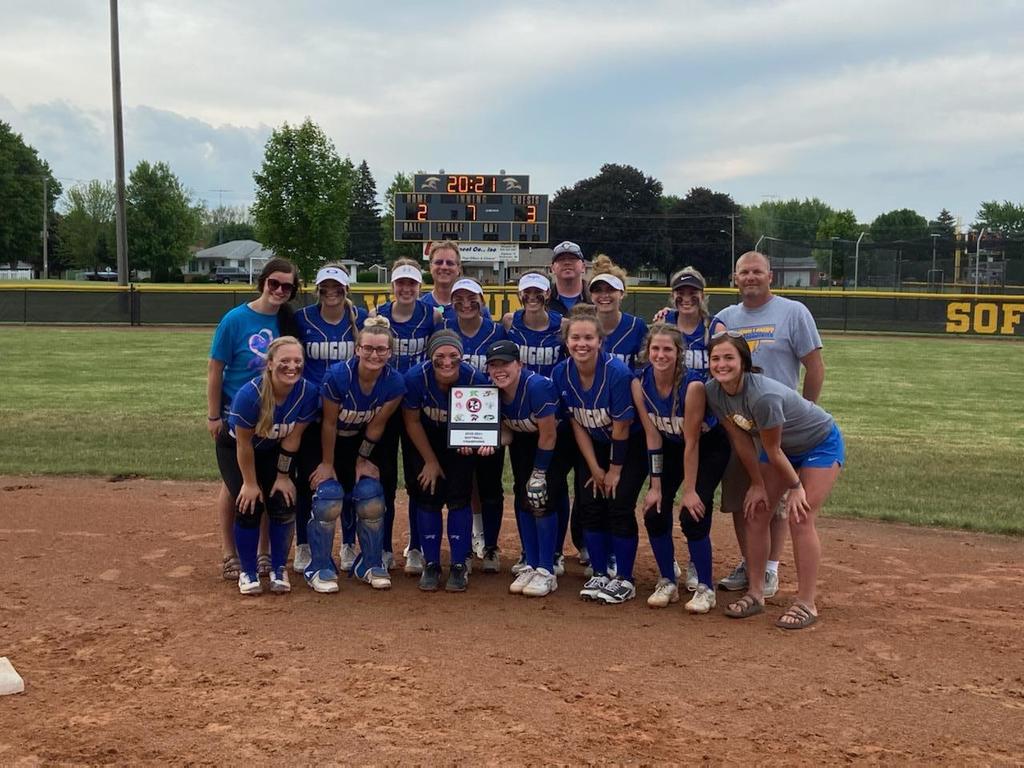 May 19, 2021, the 6th grade had the pleasure of listening to classmate Maxwell Monte and his dad Steven Monte talk about ancient Kauri wood. This wood has been carbon dated to be 50,000 years old and was found in New Zealand. The Montes shared how the wood was discovered and the rarity of it. Each student got a small piece of the ancient wood to keep as a souvenir. A larger chunk of the wood was given to the school as a keepsake and educational tool. The ancient Kauri wood can also be found in the Smithsonian.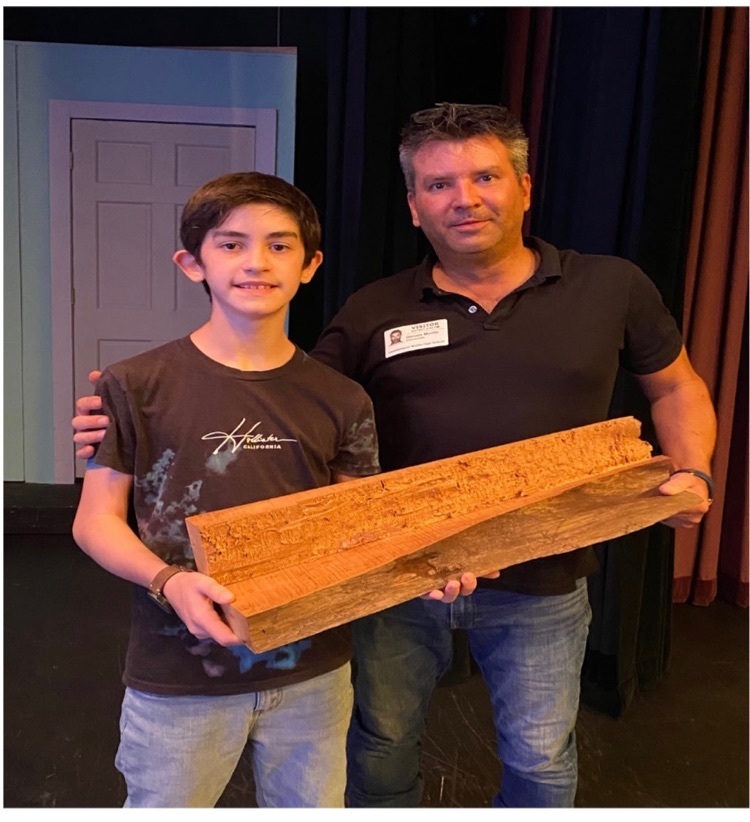 Campbellsport Team Forensics awards announced: The Campbellsport High School Forensics team coaches would like to announce the season awards. Teammates who earned Varsity letters this season were: Kayla Bertram, Natalie Coon, Desiree Erickson, Mykala Fabry, Mercedes Herrmann, Tessa Homuth, Brianna Janssen, Hala King, Joseph Krahn, Macy Pawlowski, Samantha Zimdahl. The team awards go to Tessa Homuth, Hala King, Joseph Krahn for being the Most Dedicated; Hannah Thelen for being the Rookie of the Year; Aubree Koenigs for being the Most Improved, and Kayla Bertram for earning the four-year highest point Senior Helen K. Pelischek award. The coaches, Michelle Rockelman and Stacy Zocher would also like to recognize their graduating seniors on the team: Kayla Bertram, Desiree Erickson, and Joseph Krahn. Photos: Kayla Bertram earned the Helen K. Pelischek award. Graduating seniors: Joseph Krahn, Kayla Bertram, and Desiree Erickson. Rookie of the year: Aubree Koenigs Most Improved: Hannah Thelen Most Dedicated: Joseph Krahn, Tessa Homuth, and Hala King Varsity Letters: Back left: Tessa Homuth, Mykala Fabry, Joseph Krahn, Hala King, Kayla Bertram, Front row: Natalie Coon, Mercedes Herrmann, Samantha Zimdahl, Desiree Erickson. Missing: Brianna Janssen, Macy Pawlowski.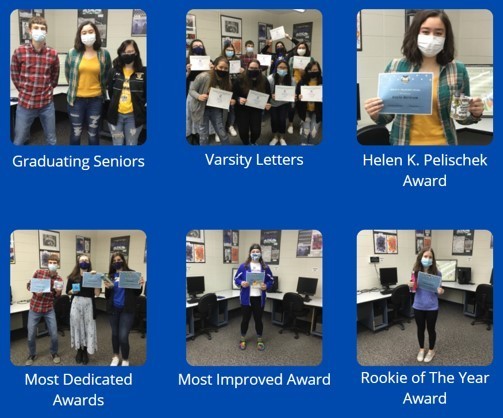 Friday, May 14th, was our Drive Your Tractor to School Day!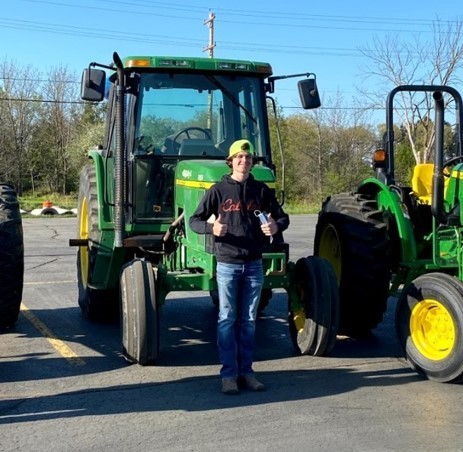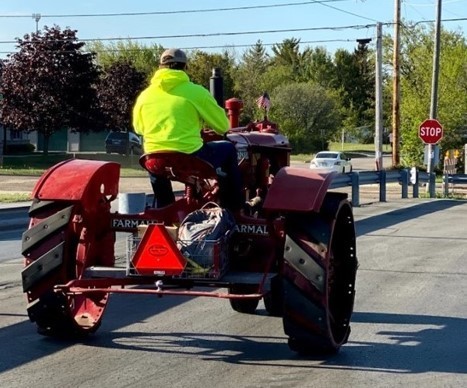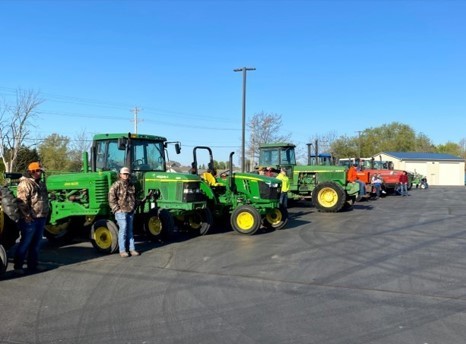 High School Workers Wanted! If your son/daughter is looking for a part time, full time, or seasonal job, check out the high school announcements (posted online daily) or the bulletin board located outside the High School Counseling Office. The list continues to add listings.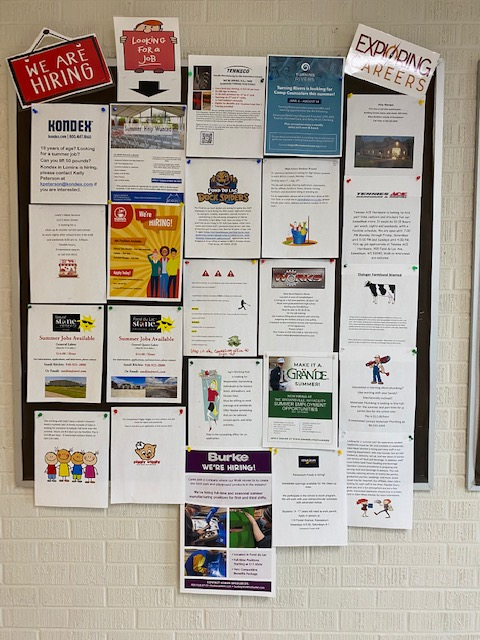 This April, the Campbellsport High School Forensics team was honored to compete virtually at the State level. There were seventeen students who moved up the ranks to be able to earn that right of passage. Bronze medals winners were: Desiree Erickson, Kayla Bertram, Samantha Zimdahl, Katrina Ohme, Joseph Krahn, and Grace Landowski. Silver medal winners were Aubree Koenigs, Macy Pawlowski, Hala King, Mykala Fabry, Mercedes Hermann, Brianna Janssen, and Morgan Yahr. State Critic's Choice Gold medal winners were Tessa Homuth, Natalie Coon, Hannah Thelen, and Danielle Wettstein. The team would also like to recognize seniors Kayla Bertram, Desiree Erickson, and Joseph Krahn. Head Coach is Michelle Rockelman, and Assistant Coach is Stacy Zocher.

The sights and sounds of a Friday night football game -- it doesn't get any better. Nice having the band back together and setting the tone for the evening. Great night all around.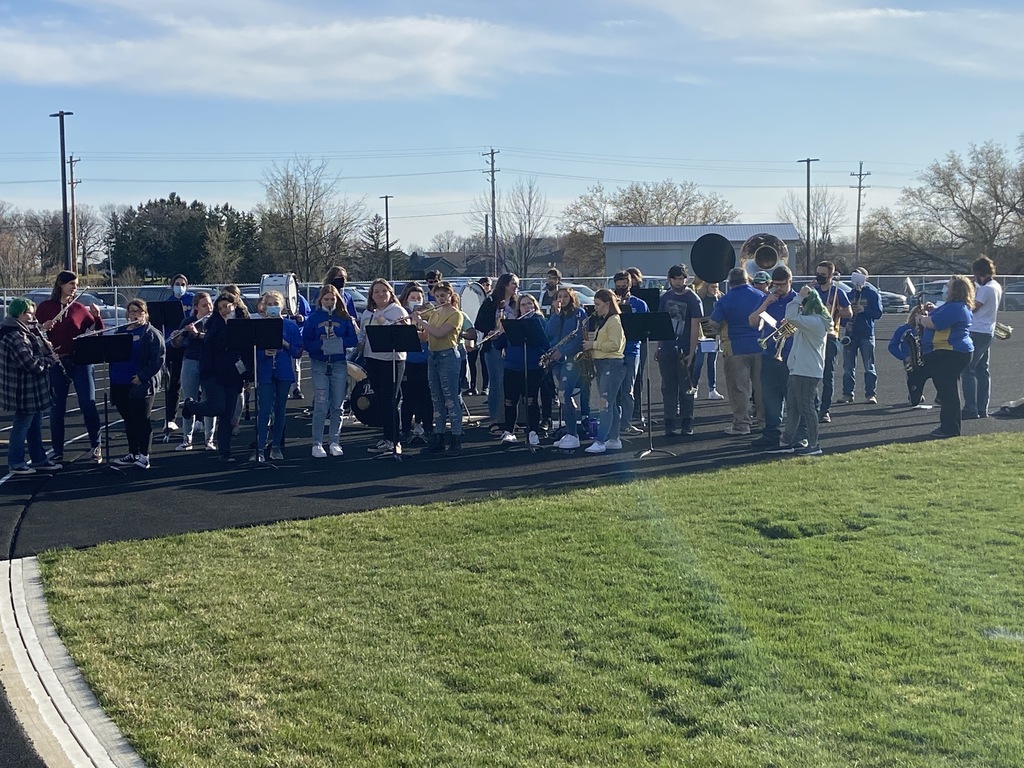 Tonight's football game vs. Laconia at 6:00 pm will be live streamed on the Campbellsport School District YouTube Channel. Go Cougars!

Congratulations to the CHS Volleyball Team for qualifying for Sectionals!  They will play against St. Mary's Springs Academy in Chilton on Tuesday, April 13th at 4:00 pm.  220 spectators are allowed from each school.  Reserve your tickets by entering names and paying the $7 admission fee per person to the MS-HS Office (correct cash or check made out to Campbellsport High School).  These tickets are being made available on a first come first serve basis.  Buy your tickets ASAP.  Tickets will only be sold through noon on Tuesday, April 13th.   At the time of payment for the 4:00 pm game, all spectators must indicate if they will be staying for the 7:00 pm game (if we win the 4:00 pm game).  A separate list will be generated for the 7:00 pm game, but payment will be collected on Wednesday, April 14th by 4pm.  No money will be collected at the game site. With an estimated 50 minute drive time to Chilton, it is expected that parents provide their student(s) with a note to leave school early (suggested between 2:45 pm and 3:00 pm). Students must sign out in the office before leaving. Get out and support our Volleyball Team.  Go Cougars!


For those spectators on the guest list for tonight's football game vs. Waupun, I am just making sure that you know the game is in Campbellsport. That is a change from the original schedule.

The CHS Dance Team prepares to perform their hip hop and poms routines for virtual State. Good luck team!


Yesterday our 8th grade students participated in an activity called "Cross the Line" that allowed our students to both acknowledge and address ways that they are similar and unique from each other. Cross the Line is a bullying awareness activity that encourages students to think about their own experiences and feelings associated with bullying. The activity also encourages students to think about times when they were the bully. This was a powerful activity that encouraged a tremendous amount of empathy and courage from our students to consider others' lived experiences.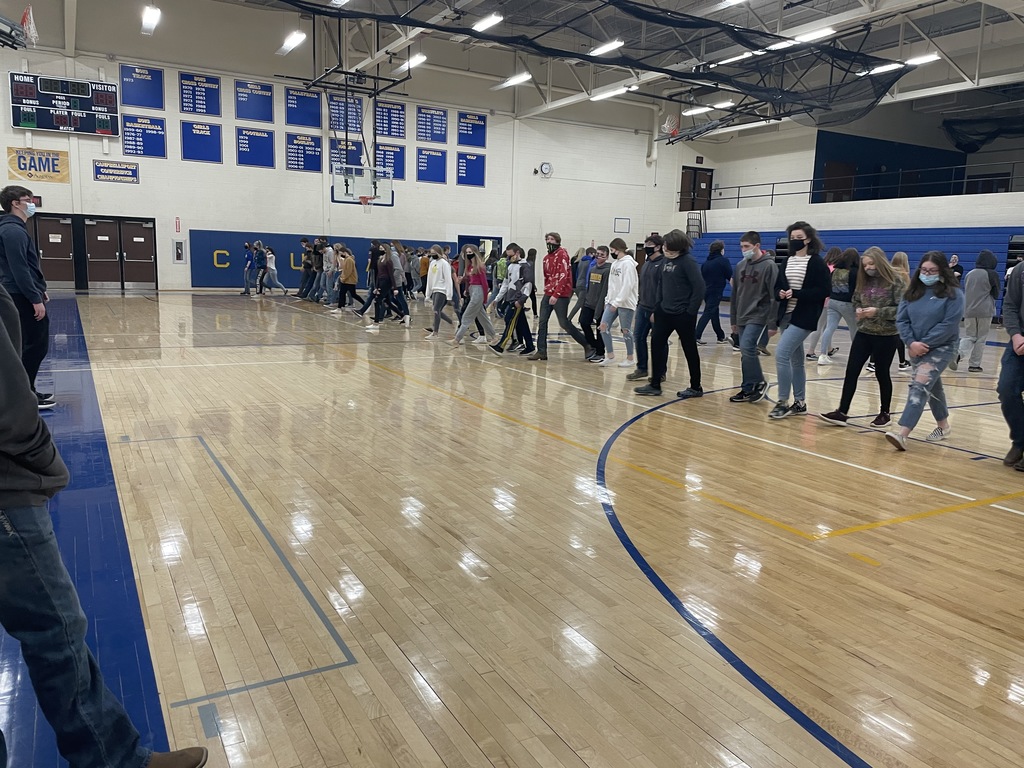 Today the students in Mrs. Feltes' 6th Grade Exploratory Science took a mini field trip to Fireman's Park to gain hands-on experience in using their own tree scale sticks. These sticks are used to determine the number of board feet in a tree should the tree be harvested. The merchantable height of the tree is determined by using a Merritt hypsometer while the diameter of the tree is determined using a Biltmore stick. Once the height and diameter have been measured, the volume of the tree can be estimated. The volume of wood in a tree is often measured in board feet. A board foot equals one foot by one foot by one inch. The number of board feet in a tree can be used to estimate the number of products that can be made and ultimately determine how valuable the tree is should it be harvested.