A School Psychologist is a professional with specialized training in both psychology and education. They collaborate with educators, parents, and other professionals to create a safe, healthy, and supportive learning environment for all students, strengthening connections between home and school. They also improve educational outcomes for all students by collaborating with pupil services colleagues, teachers, parents, and community members.
The core services that are provided include:
Consultation

Assessment

Making intervention recommendations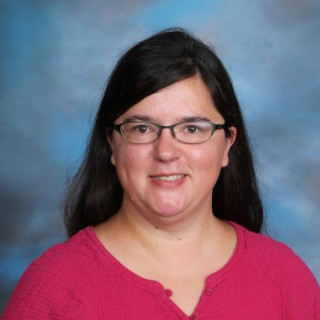 Erica Soyk
School Psychologist
(920) 533-8381
esoyk@csd.k12.wi.us
Mental health is a dimension of overall health and includes a continuum from high-level wellness to severe illness. School mental health includes practices to address this continuum from high-level emotional well-being to significant student mental health challenges. School mental health addresses all aspects of the social-emotional development of school-age children including wellness, mental illness, substance abuse, and effects of adverse childhood experiences. The stigma associated with mental illness needs to be directly addressed and eliminated. This is most effectively done through an inclusive approach and offering examples of people who are similar to students and who share positive results and recovery. School mental health may include but is much broader than a school-based or linked mental health clinic.
School mental health services refer to a continuum of supports for school-age children that are integrated throughout the school community: universal strategies to promote the social and emotional well-being and development of all students; selected, brief strategies to support students at risk of or with mild mental health challenges; and intensive, ongoing strategies to support those with significant needs, including a streamlined referral process with community mental health providers to create a seamless service delivery model for children, adolescents, and their families. Various family, school, and community resources are coordinated to address barriers to learning as an essential aspect of school functioning (School Mental Health guide).
Homebound instruction is an educational support program designed for students who are unable to attend school due to a variety of medical or emotional factors. The program may be of short or long-term duration. Requests for homebound instruction must be substantiated by a health care provider.
The homebound instructional program designed for each student is determined by his/her educational plan which is based on student need and ability to tolerate instruction. Homebound plans are typically created to support priority academic areas and not all academic areas lend themselves well to this type of instruction.
Homebound instructional plans are coordinated by the student's regular/special education teacher(s) and the homebound instructor. Homebound instruction is not tutoring nor does it replace a student's typical school schedule.
The Campbellsport School District utilizes Chromebooks, iPad's, Google Classroom and other electronic means of communication to efficiently share information between the student and his/her teacher.
To request homebound instruction for your student, please complete the Physician's Statement-Homebound Instruction Form.