What a fun last day for students! Happy Summer!

Happy Teacher Appreciation Week to our Eden Elementary Teachers! Thank you for all that you do for our students, families, and families-- we are so grateful!

Happy National School Counseling Week to our very own Eden Elementary School Counselor, Mrs. Elliott! Thank you for all that you do to put students first. Our school is a better place because of you!

Eden Elementary is holding a "Coins for Caring" drive for all grade levels December 7-16th. Please consider sending in some coins with your child as all money collected will go to some of our families that need a little extra support this holiday season. Thank you!


This is for 4K and Early Childhood Families Only: The first day of school for 4K and EC will be Tuesday, September 8th. Your teachers will be in touch with you in the next day or so with more details.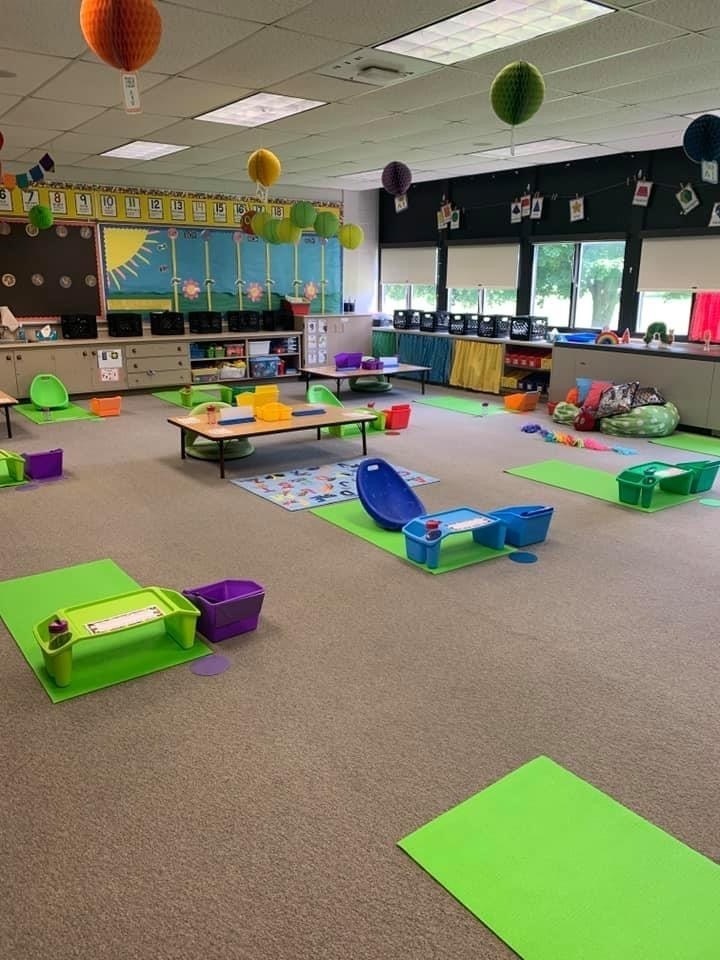 Hello Everyone, We have exciting news! The Campbellsport High School Booster Club "Cougar Dash Run/Walk" has been rescheduled to July 25th at 8:00 AM and will be starting at the same place, Campbellsport Fireman's Park. We are so excited that we are able to provide this race to all of you! Lace up those running shoes and start training so that you can be part of this awesome event! You can register at:
https://runsignup.com/RaceWI/Campbellsport/CougarDash
Due to the COVID-19 pandemic, we will be taking extra precautions to ensure the safety of our staff, participants, and spectators. Chip timing will also allow us to spread runners out at the start of the race. Further details will be provided on the website. We look forward to seeing you there! Sincerely, CBC Cougar Dash Committee


Please help us support another local business this week. Thank you!

Eden Elementary Students Support Flood Oil!

Dear Eden Elementary students, when we asked you to order/eat out locally, stop at Flood Oil for various services, or help a family in need, without hesitation, you rose to the occasion. You continue to make our school, community, and world a better place! Thank you!

Please help support another local business in Eden, Dimo's Bar and Grill. EES order out this Thursday and/or Saturday from 11:00 a.m.- 7:00 p.m. Thank you!

Here are some of our students spreading their positive messages this week for our virtual dress-up/school spirit days. Love seeing your positive mindsets, Eden Elementary!

Hi Eden Elementary Students! Next week, May 18-22, join us for another virtual dress-up/school spirit opportunity. Send in some pictures of you so we can post them on our Facebook page and website. Have fun!

Please help support another one of our local businesses this week. EES EAT/ORDER OUT at Eden Cafe on Wednesday, 5/13 & Thursday, 5/14 from 7:00 a.m.- 7:00 p.m.

Campbellsport Parents May 8, 2020 After more than thirty days of the mandated closure there are less than twenty remaining days to the 'end of the school year'. There have been many bumps for you as parents and the teaching staff in this unique situation. Teachers are phasing down assignments and shifting to a more review directed approach. We are having discussions defining what are the expectations in a Pass/Fail system shift. Continue to encourage and support, as you have been, your student(s) in completing their assignments. Virtual, email, text communication and the Exchange Center are still the main communication pathways we have. Several additional points of particular interest to many of you. First, with the current 'Badger Bounce Back' program and State's Order in place, there can be no school promoted or approved gatherings such as grade promotions, concerts, practices, recognition parades or graduation ceremonies. Regarding scheduling, we will be setting a date for graduation when more definition is given to us by the Health Department. Second, each building is arranging for a safe manner to return the contents of your students desks/cubbies/lockers to them. Be aware that no one should be in any of the buildings except the Exchange Centers, and there should be no personal contact. Watch for communication from each building's team. Third, the dates for returning chromebooks (other school tech) and textbooks have been set during the first week in June. The Technology Crew will be at EES on June 3rd from 10:30am - 1:00pm and at CES on June 4th from 10:30am - 2:30pm to check in District Chromebooks. Then on June 5th from 10:00 am - 3:00pm they will be at the Middle-High School. During this time you may also check in any textbooks or library books you may have. All of these will be located near that building's Exchange Center. If you are unable to make any of those times, you may check in your items on June 9th from 12 (noon) - 6:00pm at the MS-HS building. This has been a unique and hopefully singular incident in this country. We understand that the education delivered during these approximately fifty days has been different. We are continually assessing the choices we are making with the information we had or now have. Finally, we all hope to return to a more normal school year in the fall. Although there will be certain adjustments, we can not wait to see the bright faces and minds of our students again.

Happy Teacher Appreciation Week to our wonderful teachers at Eden Elementary! It is difficult to put into words how much I appreciate our teachers and all staff for all they do to put students first. What an amazing place to learn!

Thank you Eden Families for Supporting Flood Oil!

Eden Elementary would like to continue to support our local businesses. Please order out from Paddy's Pizza Monday, April 27th. See attached flyer for more info. Thank you!

When you purchase gas and/or any service at Flood Oil, please take your picture with the wonderful tire sculpture out front and send it to your child's teacher. For every picture you send, your name will get put into a drawing for a basket of amazing PAWS Pride items.