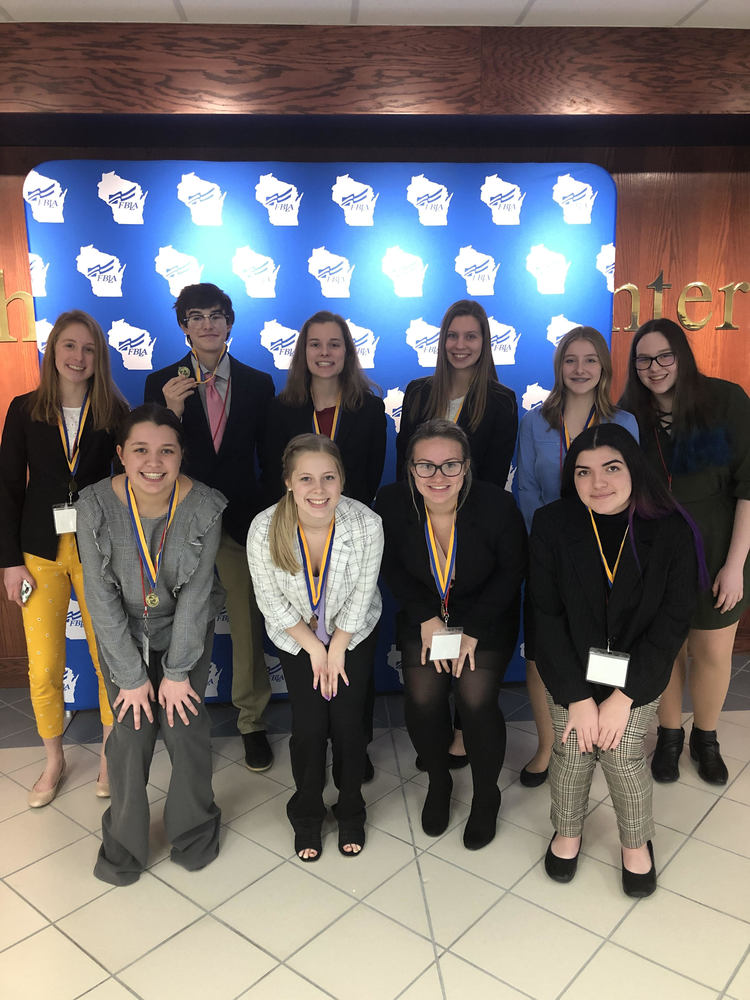 CHS FBLA Successful at Regional Leadership Conference
CHS FBLA
Saturday, February 01, 2020
CHS FBLA was successful at the WI FBLA Region 6 Leadership Conference in Chilton with several competitors bringing home awards. Natalie Coon placed 1st in Intro to Business Communication; Nathan Waldschmidt, 1st in Impromptu Speaking; Andrea Yahr, 1st in Electronic Career Portfolio; Morgan Yahr, 1st in Client Service; Kalyssa Knuppel, 3rd in Business Law; Hannah Thelen, 3rd in Intro to FBLA. As top 3 finishers, Natalie, Nathan, Andrea, Morgan, Kalyssa, and Hannah have qualified for the State conference in March.
Also receiving awards were Kendra Hewitt, 4th in Hospitality Management; Rebecca Volz, 4th in Personal Finance; Melissa Gilles, 5th in Political Science; team of Brianna Janssen and Ella Richter, 5th in Intro to Business Presentation; Allysa Klahn, 5th in Business Communication; Logan Faris, 6th in Personal Finance; Mercedes Herrmann, 6th in Intro to Business; Sara Scannell, 7th in Journalism.
Congratulations to all competitors and excellent job representing Campbellsport!